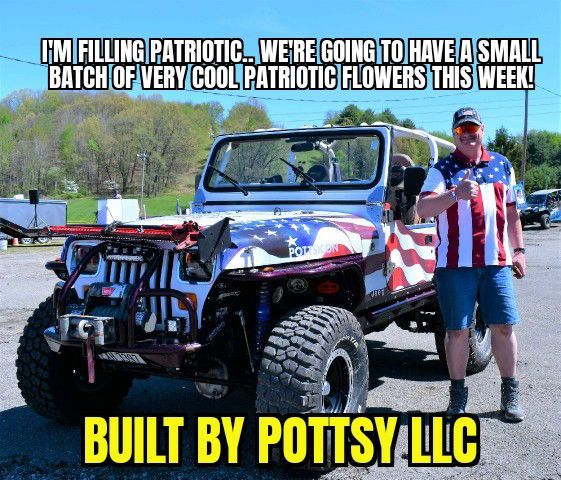 Just a heads up... We have 8 patriotic cool Pottsy flowers in this weeks batch.. We are working hard to get things together. Stay tuned here on the journal for updates as things move alone this week.
Do You Have A Question About The Patrictic Flowers? Well Let's Try Something New Out... Here's A Link To Shop Talk Flower Forum...


Sincerely,
Aaron J Potts  "Pottsy"