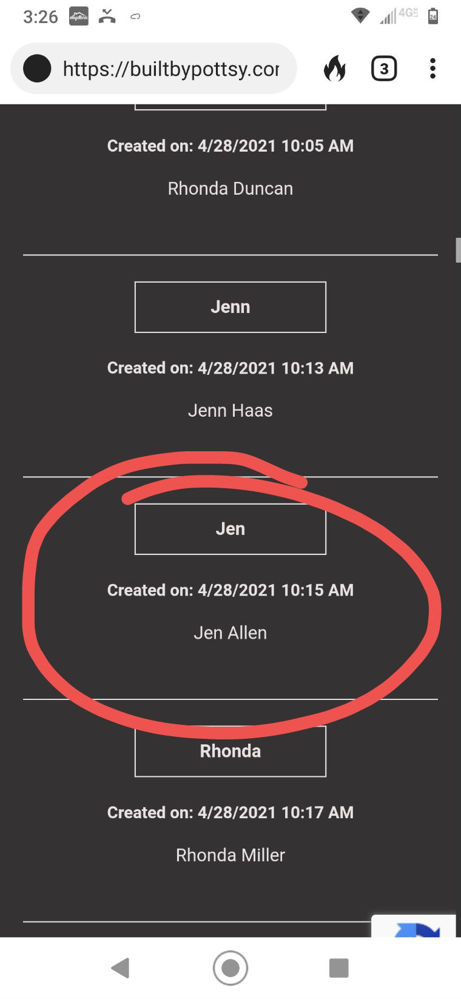 JEN ALLEN - UPDATE May-3-2021 - Gave You Till 8:00am On Monday The 3rd To Contact Me. Sorry You Are Now Out Of The Winners Seat And A New Person Will Be Picked!
In A Random Scroll On The Registered Members List This Is What Happen!
It Was Around 3:30Pm on 4-30-21... I Had A Customer In The Shop, So I Started Scrolling Up And Down On My Phone Over The Members List. I Told Her To Say "When" She Said "Now"... Jen Allen, You Are The Lucky Winner Of The Shirt And Critter. Please Text Me To Clam Your Prize. If You Have Not Texted Me By Noon On Saturday 5-1-21 I Will Randomly Pick Another Name.... So Jen Allen You Are On The Clock.... Text Me 330-415-4132 You Email address You Registered With To Verify Your Account... Congrads!