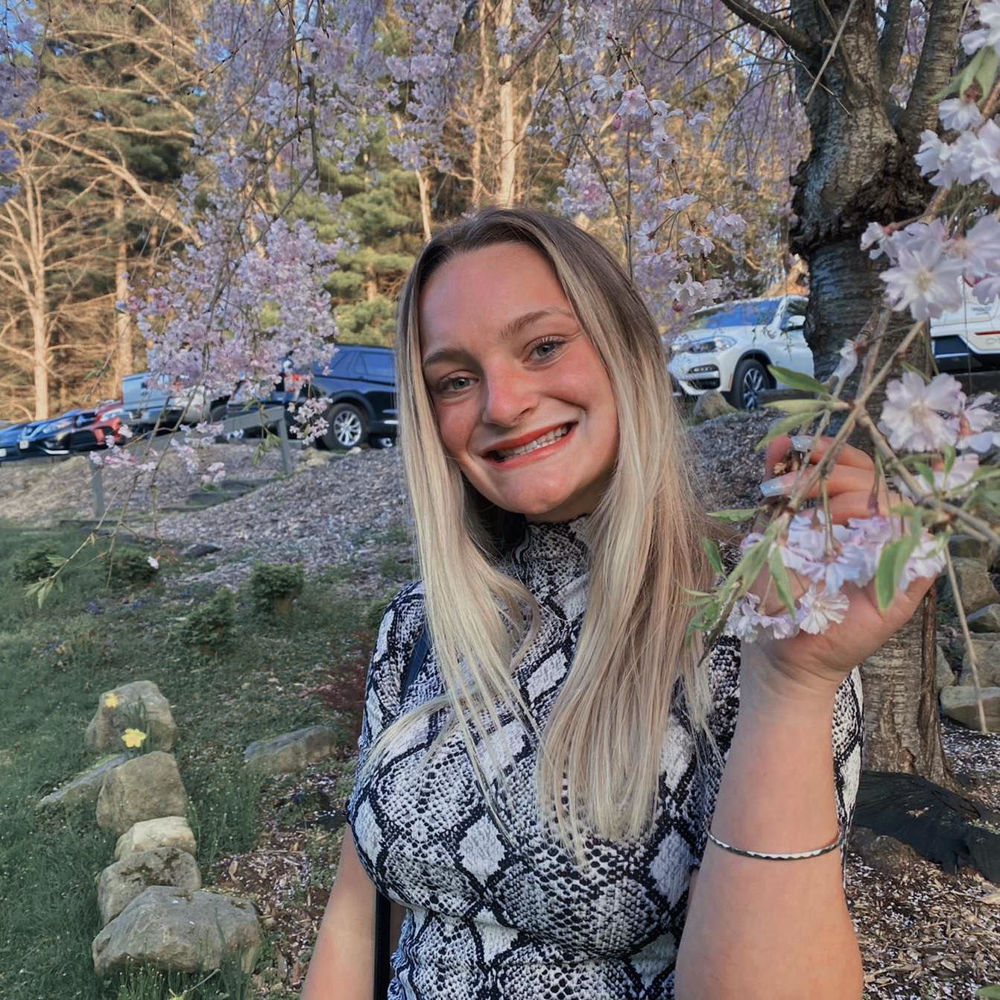 Elizabeth "Byrd" Potts
CEO & Design Consultant
Byrd (My Daughter) attends Buckeye Career Center's Business and Marketing program... She is in pursuit to play key role here at Built By Pottsy! She has a wicked smart mind for design, sales and marketing. I look forward to see what she can do with her skills in the future. Keep your eye on the new generation Miss Pottsy!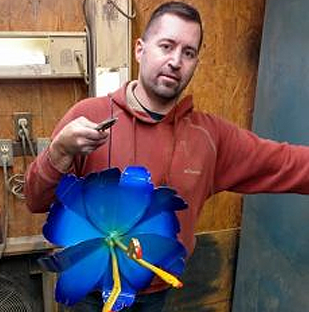 BJ Meyer
Head of Powdercoating Technology
He is the owner of Meyer CoatinThe company that applies the beautiful color to our awesome products! He is the best and my right hand man! Big thanks BJ! Words cannot express how much I appreciate your skills!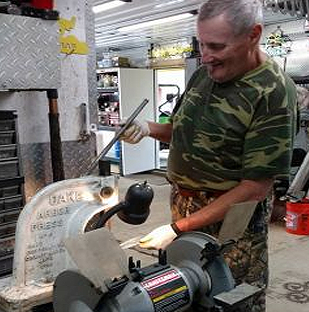 Bill Potts
Head of Metal Forming
My Dad, inspires me everday. He takes pride in forming each petal, creasing every one to the exact measurement. Dad enjoys working, and talking with Customers. Stop over chances are he will be there to greet you.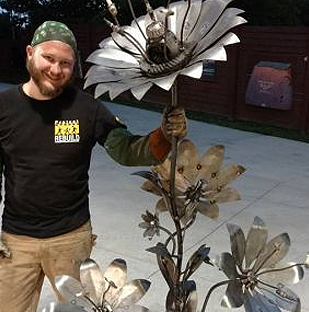 Joe "Wiggly" Wittensoldner
Welding QC
Joe builds the stems, and I place alot of responsibility upon him. From building flower parts to turbine exhaust/intake assemblies, he tackles every challenge I throw at him. He is a classic hard working American dude with good ethics. Everthing he does is done with integrity.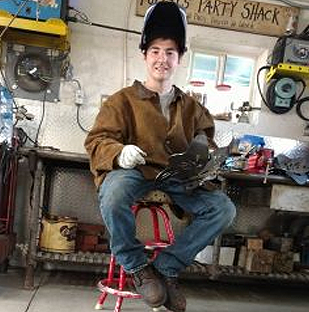 Michael "Blatz-Beer" Bledsoe
Art Apprentice
Our newest team member! His role in the company has massivley grown in the last couple years. He went from helping sandblast and building the occasional bug, to welding almost every flower together! Thanks for all your help Micheal!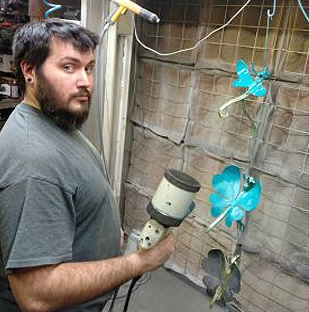 Dusty Meyer
Powder Coating
Dusty is BJ's younger brother, he is starting to take on a greater roll in the powder coat side of things.. Every bug or critter we make is powder coated by no other!